Hello all! Sorry I haven't posted in a couple days, but here is a review on Miss Jessie's Quick Curls! I received a sample size of this curl cream in my August Birchbox, and it was the product I was most excited to try!
I've been using mousse on my hair for a while now when I want the wave/curl to come through (my hair is naturally wavy). I used to use gel but switched to mousse because I wanted something that would leave it a little less crunchy. While gel was almost too strong of a hold, mousse is usually not strong enough. I hadn't actually tried a cream product before, and I have to say that I absolutely love it!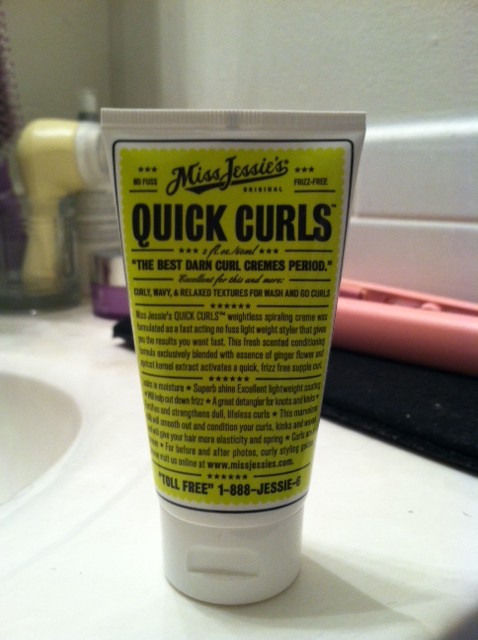 The cream itself is a bit on the sticky side, which is fine for me. It smells absolutely amazing! The smell is pretty strong though, so if you're not one for stronger scents on your hair then you may not like this. The directions say to use 1 tbsp of product and apply to damp hair. I tried that much at first, and found that it was just too much for my thin hair. The next time I used about half that amount and it was perfect! I scrunched it through my hair while it was damp and just let it air-dry. It does not leave my hair crunchy, only a bit "tacky" (if that makes sense) and once its fluffed out, my hair is super soft!
Usually, I can only leave my hair without using hot tools to style it when I shower in the morning (which isn't very often), since sleeping on it makes it a frizzy mess. However, I put my hair up in a loose bun and slept with it last night after showering and applying this, and here is what I ended up with today!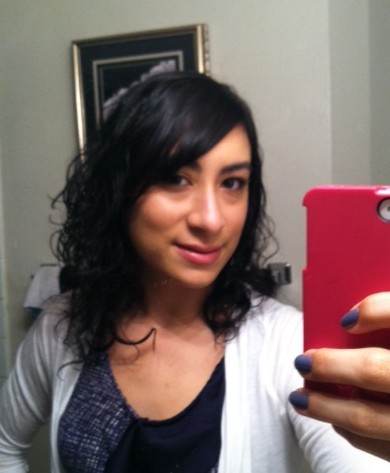 I know its kind of hard to tell with the cell photo and lighting (snapped this right before I was leaving for work), but my waves are nice and defined and frizz-free! All in all, I am loving this curl cream and am strongly considering purchasing the full size from the Birchbox store! Only downside is that at $32, it is pricier than I would normally spend on a hair product.
My Rating: