I finally recieved my September Birchbox yesterday! I almost always get it by the first week of the month, but this month it took a little longer for some reason. My "Box" page on the website had already been updated with the products in my September box before I had actually gotten it, so I already knew what to expect…and I can't say I was too thrilled. But here is what I was sent…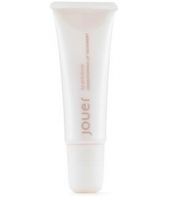 Jouer Lip Enhancer
I can't say I'm super excited to try this product, only because I recieved the tinted lip enhancer in my May Birchbox and I wasn't very impressed with it. The size of this sample is also ridiculously small (smaller than the tinted lip enhancer was). However, I will definitely give this a try because I'm always up for trying new lip products.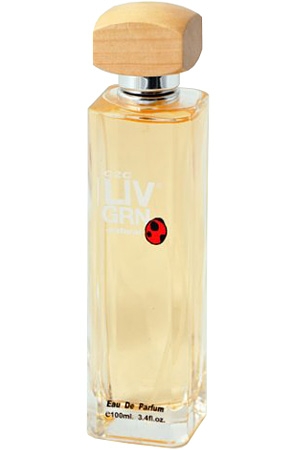 LIV GRN C2C Fragrance Collection in Natural
I really dislike these tiny fragrance samples, especially when they don't have a pump on the end to spray the fragrance out. I took one whiff of this and knew it would not be something that I would wear. It smells exactly like juice and apples, if you like that sort of thing. Its just not the type of fragrance I usually go for and and since there is no spray pump on the end of it, I will not even try to wear it at all.
[amazon_link id="B000LJCNG4″ target="_blank" container="" container_class="" ]
[/amazon_link] 
Blinc Mascara
This is the only product that I'm excited about trying out. I was pretty dismayed at the size of the sample, though. I've had tons of mascara samples over the years, and this is definitely the tiniest I have ever gotten. I'm still looking forward to trying it out though, since its supposed to be a little different than regular mascara in that it forms "tubes" around your lashes.
Incoco Nail Polish Applique
I was disappointed when I saw the color of these nail strips. I knew I was getting them and I was hoping I wouldn't get a crazy color so that I could actually wear them. I can't say that bright blue-green glitter zebra stripes is something that would be acceptable in most office environments lol! Therefore I will not be using these at all. If anyone out there got a more neutral color and would rather have mine, I would be happy to trade. 🙂
[amazon_link id="B004ZI6AQQ" target="_blank" container="" container_class="" ]
[/amazon_link]  
The Lash Card
I actually didn't know one of these was going to be included until I opened my box (it wasn't listed on the website). These are extremely underwhelming, in my opinion. They're basically pieces of paper cut into the shape around your eye so you can apply mascara without getting it over your eye makeup. Its a good idea, but I feel like you just take any heavy type of paper and cut it the same way. I love how on the Birchbox page for this it has: "
Frequent user question about this product: why can't you just use a business card or credit card? Well, you could. But do you really want to cut up all that paper?
" Um, if its free…then yes?
Friendship Bracelet The last item is the "extra" that Birchbox threw in for their anniversary. Its a friendship bracelet with a silver Birchbox logo. Its basically a piece of yarn. Someone on Beautylish said it reminded them of the red Kabbalah bracelets, and I'd have to agree…thats exactly what it reminds me of. Its ok…but I probably will not be wearing it.
So as you can tell, I was really unimpressed with this month's box. Combined with last month's somewhat lackluster box, my Birchbox subscription is not on stable ground. I'll stay subscribed, because I'm holding out hope that next month's will be better. Hopefully it will be! I'm actually planning on picking up a couple products from the Birchbox store soon. They are doing a promotion for their 1 year anniversary. You get 50 points if you purchase something from their Best of Birchbox section with code birchboxbirthday. Unfortunately, none of the products really interest me but I may pick up the nail polish wipes or blotting papers. What I was planning on getting was the Pur Minerals foundation because I've been dying to try that out. I will let you know!

If you would like to sign up for Birchbox but have not yet done so, I would be extremely grateful if you could use my
referral link
! As a thank you for doing so, I will feature your blog or youtube channel in a post as well as give you
FIVE
extra entries in a current or future giveaway!