Its actually been quite a while since I've done a StyleMint review hasn't it? I think a couple months. My most recent purchase is the Malibu! I had been eyeing this tee since it came out so when I saw a 3 hour sale for 30% off this specific tee, I caved! I love the colorblock style, but mostly the colors themselves which are peach/emberglow/medium heather gray. I think they go beautifully together.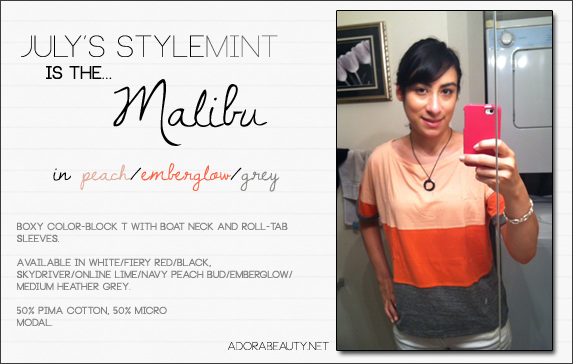 The fit of this tee is a bit weird, though. Its very short and wide. I think this is the first top I have that is a boxy shape, so I'm just not used to the fit. I wish it were just a smidge longer but I'll try to make it work! The material is very nice and light, and I love the slightly longer rolled sleeves!
Click here to sign up for Stylemint!
* affiliate links included