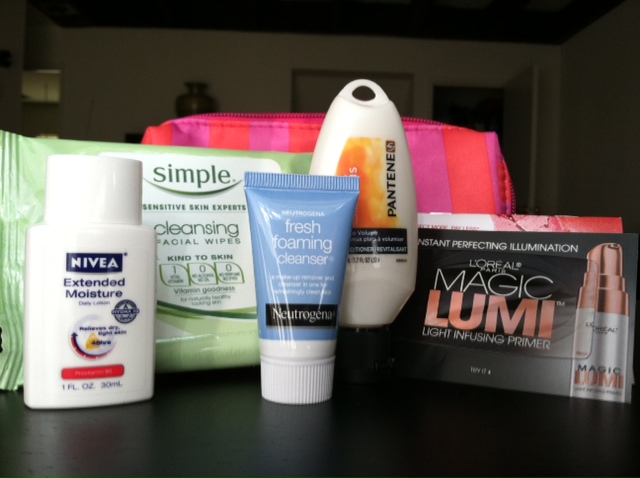 I received the latest Target beauty bag last week and completely forgot to post about it! It was the same day I got my Allure Box so there was a lot going on 😛 This is my second Target Beauty Bag that I've gotten (click here to see my first). Here is what they sent me:
Makeup bag from Soho Beauty
Nivea Extended Moisture Lotion
Simple Cleansing Facial Wipes
Neutrogena Fresh Foaming Facial Cleanser
Panetene Color Preserve Conditioner
L'Oréal Paris Magic Lumi Primer
coupon book
To be honest, the product I liked most from this was the actual bag! Its so adorable and I love the pink and red stripes. I'll definitely make use of it! The only product I've used so far is the facial wipes…they are okay, but not as good or soft as my Yes to Blueberries ones. I am going to try out the primer soon I think. The conditioner, cleanser, and lotion will come in handy when traveling so I will probably not use them until then.
Did you guys get the Target Beauty bag? What did you think?