Its Ellie box time! As usual, I loved this box just like I did the last 2. These boxes really do have amazing value!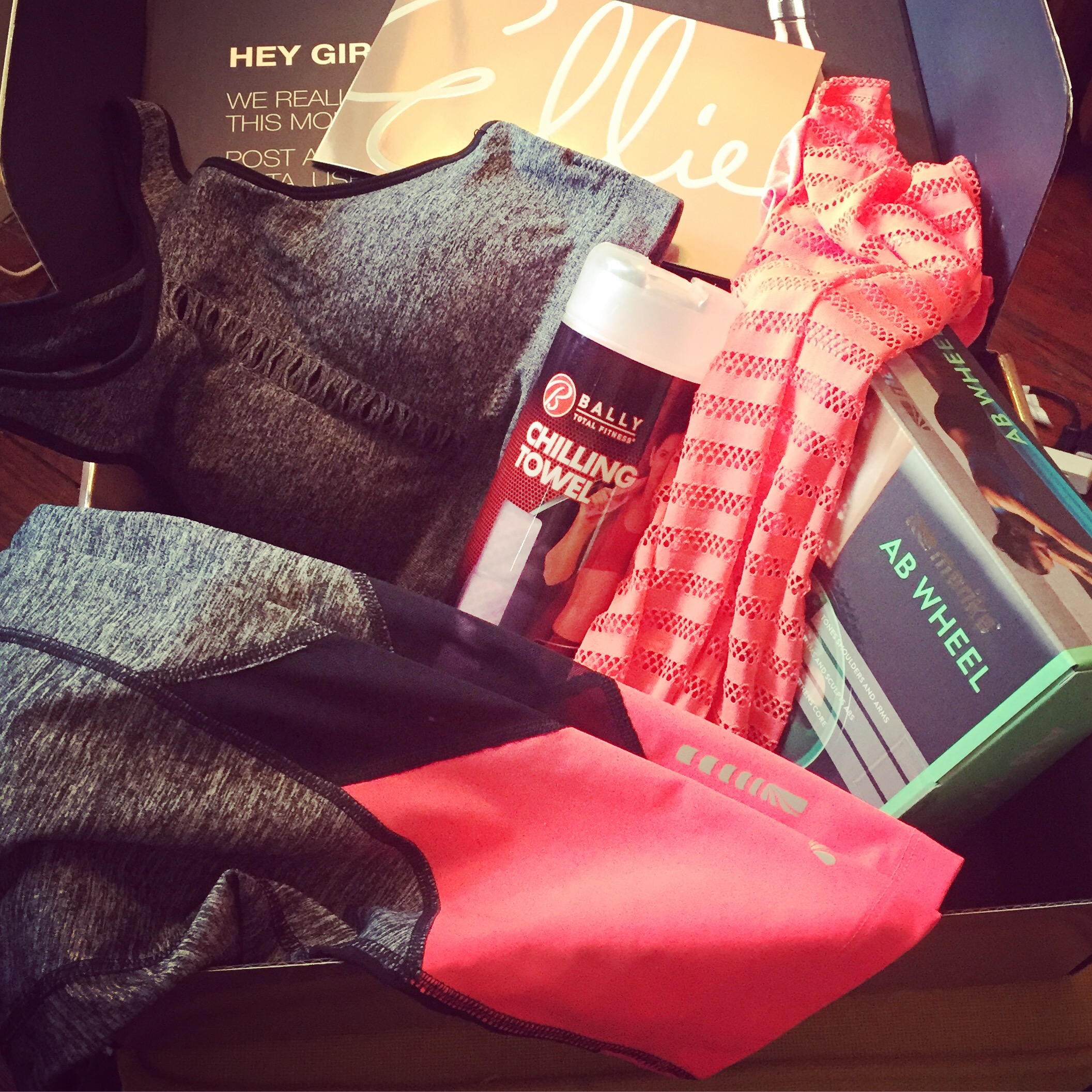 Here's what I got!
Marika AVA Performance Capri Leggings I only had a couple capris so I'm thankful I now have a third to round out my collection. These are from my favorite workout clothing brand (Marika) and are a gorgeous coral color with some much-needed mesh ventilation for the hot weather. I've work this once already and love it!
Zobha PWR TEK low-impact Sports Bra This is an interesting sports bra, as it has a high neckline, which isn't something I would normally go for. However, it fits really well and I'll deifnitely make use of it (though it won't be my top choice). I actually purchased a Marika sports bra from Nordstrom Rack a couple weeks ago that happens to match the exact coral color of the capris, so I've been wearing that as part of this outfit instead.
Marika Dry-Wik Tank A matching coral tank! The entire back is mesh/cutout which is great for both hot weather and showing off a cute sports bra!
Bally Total Fitness Chilling Towel This towel is crazy! I've never seen anything like it. You run it under cold water for it to absorb, squeeze out the excess, and then "snap" it to activate. It feels oh so good!
Bally Total Fitness Ab Roller I was super excited to be getting this in this box! I tried one of these a few years ago and loved it but never bothered getting my own. It really works your abs and is nice and lightweight as well.
Zobha hair ties More of the same super cute hairties that I got in my last box! I will say that these aren't quite the best at holding up your hair (there isn't a lot of elastic). I wore one to the gym yesterday and kind of felt my hair falling down a little. But they're a cute enough extra to have on hand.
I'm going to get one of these boxes quarterly, so look out for the next one in October