I was contacted last month by Firmoo.com to see if I wanted to review a pair of their glasses. Since I couldn't find my prescription information for my regular glasses, I picked out a pair of sunglasses in a pretty burgundy color, which is definitely different than the black sunglasses I currently have! I wanted to put this review up sooner but its just been so incredibly gloomy and rainy where I am. This past weekend, however, I was outside all day at a football game and it was quite sunny, so I broke out my new sunglasses!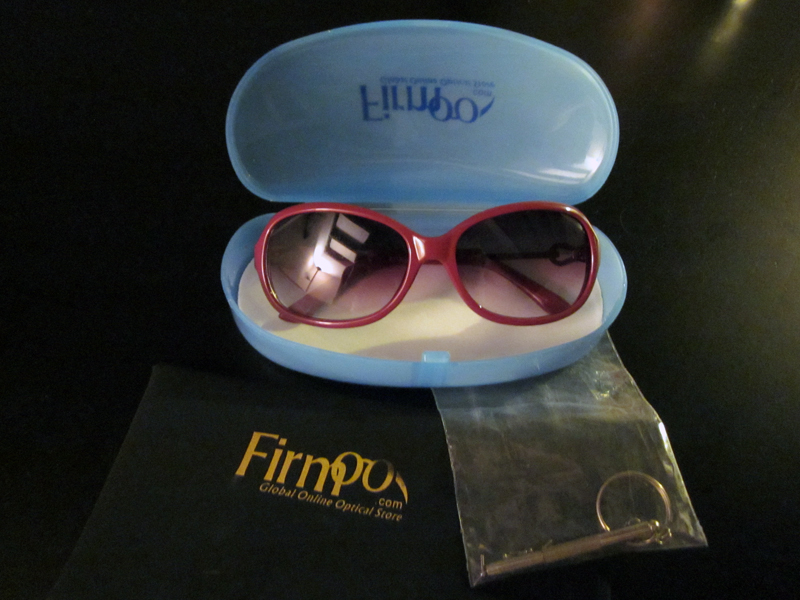 I immediately got a compliment on the sunglasses from my friend after putting them on! They are super stylish and I love the color. The frames are the perfect size (not too small, but not ridiculously large either). The side of the sunglasses has a really pretty metal detailing.
As for sun protection, these are not quite as dark as my other pair of sunglasses, but are still effective at blocking out most of the sun. These sunglasses would be best for the Fall or Winter, or in conditions where the sun isn't really full power (if that makes any sense). I will definitely be wearing these sunglasses through the next couple seasons!
I was super impressed at what came with these sunglasses. I absolutely love that it came with a case because I've broken many a pair of sunglasses in my bag. The case is also not enormous like the other sunglasses case I have that usually takes up half my bag. It also comes with a little black bag that will fit the glasses as well. In addition, Firmoo includes a little screwdriver and extra screws in case any repairs need to be made as well as a cloth to clean the lens. I was so surprised at how much was included!
All in all, I am glad I was able to try out Firmoo's glasses! The quality is great, and so much is included with your order. Once I locate my prescription information, I will definitely be heading back to try out a pair of eyeglasses! If you'd like to try out Firmoo's glasses, you can actually get a pair for FREE if you're a new customer!