I've had this balm for almost a month now so I thought I'd review it for you guys! This balm was included in some May Birchboxes. I didn't receive it in mine, but was able to trade a Stila eyeliner that I got for it (since I don't have much use for blue eyeliner). I always have one balm sitting on my desk at work and this has been the balm I've been using daily!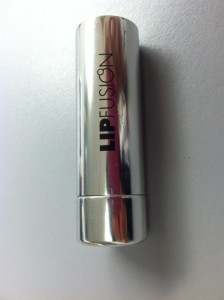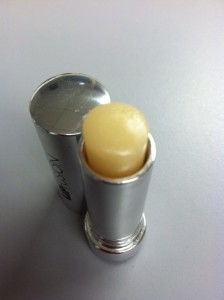 Here are the claims made by FusionBeauty (from the Birchbox website): "The lightweight formula is infused with hydrating sunflower seed oil, plus groundbreaking AmpliFat, which boosts collagen production to give your lips that feel and appear fuller. Built-in SPF 15 keeps lips protected from harmful UVA and UVB rays."
This is only one of two "lip plumping" products I own (the other being Sorme's Lip Thick Plumping Lip Gloss) and to be honest I'm not sure if it provides much plumping. It doesn't really feel tingly like the the Sorme gloss does although there is a slight tingle if you apply it very heavily, so its possible that it plumps a little bit but you'd have to apply a lot of it.
As for moisturizing the lips, it does an average job. It could definitely stand to be moisturizing, and it also tends to wear away quickly. If you're looking for a very moisturizing lip balm, I wouldn't go with this one. What I do love about this balm is the packaging (the silver container is very sleek) and the large size of the balm. This retails for $22, though, and I would honestly not pay that much for it. There are other balms (like the Fresh Sugar Rose) that retail for the same price but are actually worth it. This balm doesn't really offer anything, in my opinion, that a cheaper balm would not. If it was good at lip plumping, I would say maybe, but its not particularly good at that.
Overall, I don't dislike this balm and I definitely enjoy using it…I just don't think its worth $22!
My Rating: