Maybelline Great Lash Lots of Lashes Mascara
This is the second part of my
BzzAgent
review from the Maybelline Baby Lips + Lots of Lashes campaign! If you went to see my review of the Baby Lips balms,
go here
!
Maybelline's Great Lash was actually the first mascara I had ever used…its definitely a classic! Since I haven't used it in quite some time, I was excited to try out the new "Lots of Lashes" version to see how it compared to the mascaras I was currently using.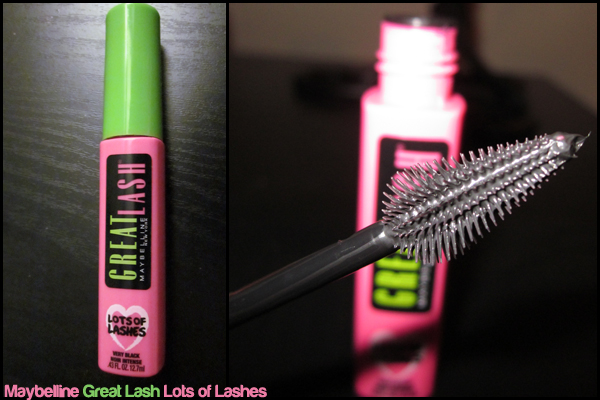 As you can see, the wand on this mascara is pretty unique! It is "heart-shaped" with a narrow tip and a wide end. The small tip on the wand makes it easy to reach those little lashes that are closer to the corners of your eyes, although you have to be careful with this because I found that it can get a little messy when you are trying to reach those small lashes because more product tends to accumulate on that part of the wand. I have always really liked rubber brushes on my mascaras, so I was glad to see that this mascara's brush was rubber. The bristles on the brush are really tiny, so they work well to separate the lashes. I have had no problem with flaking when wearing this mascara. It provides really great length and separation, but I wish it provided a bit more volume. Despite that, it is a good choice for a mascara and I will continue using it!
Want to win one of these mascaras for yourself? Enter my giveaway!
Are you planning on trying out Maybelline's Lots of Lashes mascara?