Remember monthly favorites posts? Those were fun, but for some reason I stopped doing them. I think this year I'm going to start a Quarterly Favorites (because a month seems too often). As a way to kick it off, I figured I'd compile my favorites of 2019! These are all products I purchased last year and loved. It was super difficult to pick things from the entire year, but here goes…
Favorite Skincare Product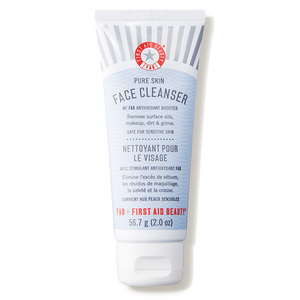 This ones a doozy. I've tried SO many products in 2019. Lots of misses, but a few hits. Out of the things I loved, I'm going to have to go with the First Aid Beauty Pure Skin Cleanser as the winner. I know cleanser is a super boring product to get excited about, but I just love this one. Its super gentle and I feel like when I started using this cleanser my crazy dry flakes (which I suffer from year round) noticeably diminished. The texture is creamy and light and its fragrance free and cruelty free as well! While the price isn't wonderful for a cleanser ($21), I've been picking it up during sales or with coupons.
Favorite Makeup Product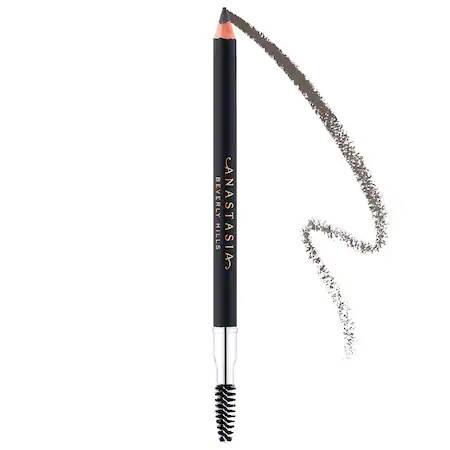 I'll be honest…this wasn't a great year for makeup. I jumped around between products a lot and I have yet to find the perfect cruelty-free foundation/BB Cream despite trying and returning so many. Maybe next year. I did, however, find a great brow product that I can foresee myself using for awhile and that is the Anastasia Beverly Hills Perfect Brow Pencil. I've been way more into my brows this year; I started getting them threaded semi-regularly, began using a brow serum, and absolutely must fill them in now! While I've tried a couple Anastasia products (the other being the brow wiz), I like this simple pencil. While its not retractable like the brows whiz, I feel like it departs a stronger amount of color and I prefer to sharpen it so I get a stronger point.
Favorite Hair Product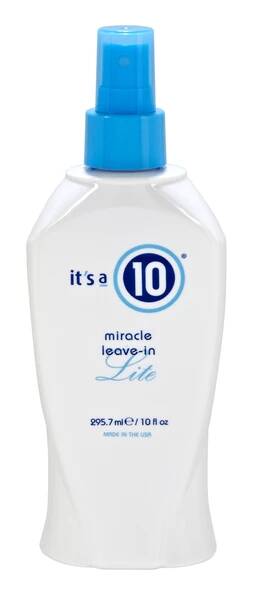 I wasn't super into hair products last year, but I've been pretty loyal to the ones I've been using. Its a short list compared to past years: Paul Mitchell Lavender Mint Shampoo & Condition, Its a 10 Hair Mask, Its a 10 Miracle Leave-In Lite, Paul Mitchell Skinny Serum, and Ouidad Curl Gel. I've honestly just been using those all year. The latest addition is probably my favorite though, which is the Its a 10 Miracle Leave-In Lite. This is a great leave in conditioner that conditions without weighing down my fine hair. I've experienced a lot less frizz since I started using this. The only downside is that it tends to run out kind of quickly. The only product I'm planning on adding to my hair routine this year is a conditioning cleanser for the days I workout but don't want to shampoo.
Favorite Clothing Item
I bought a decent amount of clothes this year, but there's one item (well…items) that I absolutely love to death and that is the Everlane Authentic Stretch High-Rise Skinny Jean (also the Mid-Rise). While I've been wearing Everlane denim for a couple years now, they came out with the authentic stretch version more recently and these are THE most comfortable and well-fitting jeans I've ever worn. I have both the high and mid rise in black and dark blue, and love them both (although I'm partial to the high-rise because I've just been loving that style lately). They keep their stretch, are super comfy, and they don't cost a fortune either. If I'm ever lucky enough to have a job where I can wear jeans everyday, I'd purchase more pairs!
Favorite Book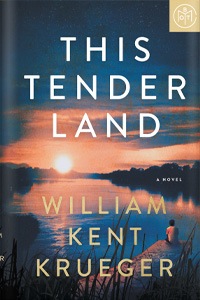 In order to be able to chose a book more easily, I stuck with books released in 2019 and eliminated the ones that I read this year but were released earlier (if I were to include them, though, Eleanor Oliphant is Completely Fine would be the winner). Even then, this was still difficult, but my favorite would have to be This Tender Land by William Kent Krueger. This is a heartwarming story of 4 orphans who set out on their own to support themselves and encounter various adventures and hardships along the way. Its a beautiful, well-written story and I'd highly suggest it!