Butter London: Pillar Box Red + Matte Finish Topcoat
This weekend I tried out Butter London's "Pillar Box Red" which is the perfect, classic red color. The finish of it was shiny, but I also added Butter London's Matte Finish Topcoat.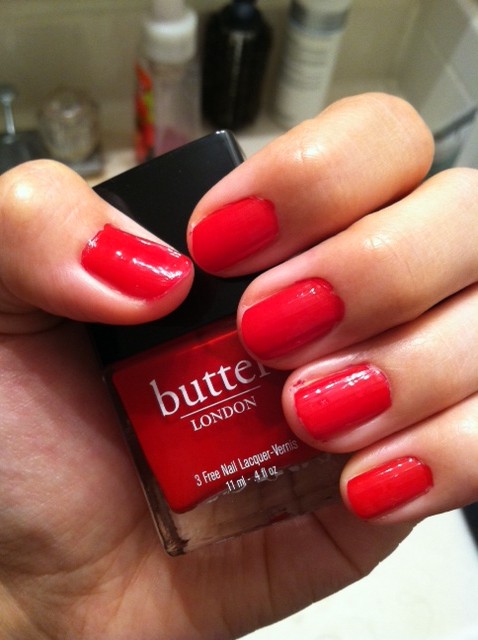 I had never used a matte polish or a matte topcoat, but I absolutely love the way it turned out! A matte finish looks gorgeous with reds or darker colors. =) I also find that the matte is better for the office, especially if you have a color that stands out like bright red, because it tones it down a bit.