Sorry for the lack of posts over the weekend. I was feeling a bit sick yesterday (still kind of am) and didn't have a new nail polish post because I'm still waiting for a color that I ordered from Zoya to get to me…hopefully I get it soon!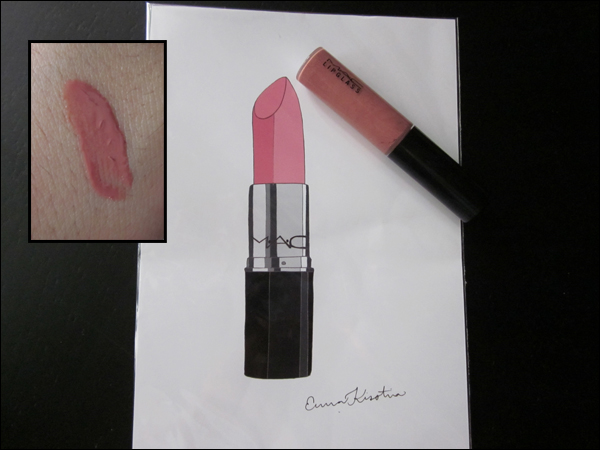 MAC Lipglass in "Lust"
I mentioned in my previous post that I had won
BreakfastatGracey
's giveaway in August. She sent me a cute MAC lipstick print and my choice of a color of MAC lipstick or lipglass. Since I don't wear lipstick too often, I went for the lipglass and chose the color "Lust". I was a little concerned the color was going to be too dark on me, but its perfect! The pink color isn't too bright or pale…it really is a "your lips but better" color, which is exactly the type of color I love. It also makes your lips super glossy and shiny!
As for the formula, it is a bit sticky and thicker compared to what I usually wear (which are tinted lip balms), but it does stay on your lips much longer than a tinted balm would. I've been putting it on in the morning before I leave for work, and it stays a pretty long time!