Hello all! This will be a little review of Not Your Mother's Smooth Moves Frizz Control hair cream, a product that I received compliments of my Influenster Beauty Blogger Vox Box!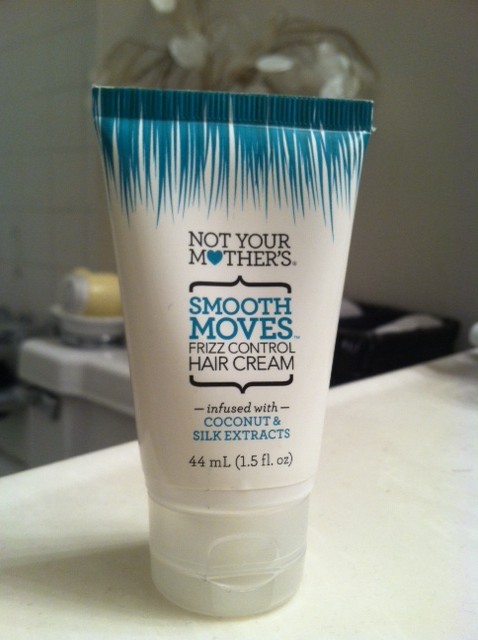 At first I was a little disappointed that I didn't receive the curl cream since I do wear my hair curly more often, but I am really loving this cream for when I straighten my hair! The first time I used it (applied to damp hair), I actually used a little too much. Surprisingly, it still didn't dry to feel at all sticky or tacky. Every time I use this product, my hair turns out frizz free and much smoother than if I didn't use it. Sometimes I'll blow dry my hair, which usually turns it into a poufy frizz ball that I have to straighten immediately, but when I used this cream my hair looked nice without even having to straighten it! The scent is also very fresh and fruity.
All in all, I really love this cream, and best of all the price for the full size is only $6! I will definitely be picking up the full size when my sample tube runs out!
Check out more products from Not Your Mother's on their website. To see what else I received in my Beauty Blogger Vox Box, check out this post.