This month's Stylemint tee is the Quincy! I got this through a 50% off sale and I couldn't be happier with it! Its a gorgeous lace that, unlike my other Stylemint tees, is actually very dressy.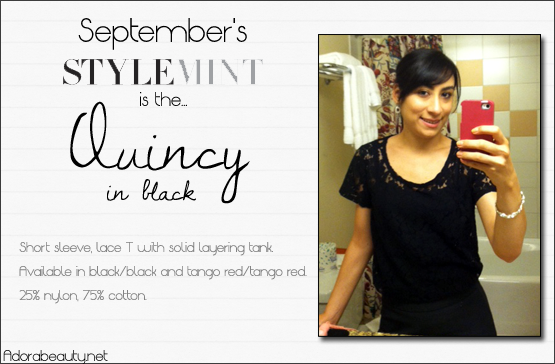 I took this photo in our hotel before the bf and I went out to dinner. I paired this top with a gray pencil skirt. I usually don't tuck in shirts, but this top looks much better tucked in than it does left out. It comes with a black tank to wear under it, but I honestly hated the tank. The straps were way too long and it was just awkwardly shaped. Luckily, I have a couple plain black tanks already so it was no problem!
Click here to sign up for Stylemint!
* affiliate links included